Spotify launch Greenroom – their Clubhouse competitor
Image Credit: Spotify
Spotify run down the features and how to use their new social audio platform Greenroom, previously Locker Room.
Earlier this year, Spotify purchased Betty Labs, the creators of live audio platform and competitor to Clubhouse, Locker Room. Clubhouse has grown in popularity over the past year, allowing speakers to host rooms of thousands of listeners and interact with their audience, however limited resources restrict Clubhouse to an invite-only user base, rooms with a maximum of 5000 users and only recently launching Android. The popularity of Clubhouse has spurred imitators from social media companies such as Twitter, Facebook, Reddit and now Spotify with the launch of Greenroom.
Since acquiring Locker Room, Spotify have been working to expand the capabilities of the live interactive audio platform. Helping bring the platform to the over 356 million Spotify users, the music streaming service are introducing Locker Room as an extension of Spotify, renaming it Spotify Greenroom. Spotify Greenroom is available to download today on iOS and Android in over 135 markets around the world.
Spotify says they are building Greenroom to optimize the interactivity and deep connections between participant in live rooms, with creators and artists in mind. The new platform will enable live broadcasts, aid discovery, drive consumption and accelerate growth of the live category overall. Spotify Greenroom shows their continued goal beyond music streaming to be the best audio platform for all.
---
The features available on Greenroom
New app branding (aka Greenroom) and a new overall look and feel
The ability for any user to host or participate in live rooms
A way to join Greenroom using your Spotify log-in info
A new onboarding experience that puts users' interests front and center
Recording capabilities so you can complement your on-demand content with live conversations
Chat controls to ensure the best possible experience
---
How to use Spotify Greenroom
Spotify Greenroom allows users to:
Join a group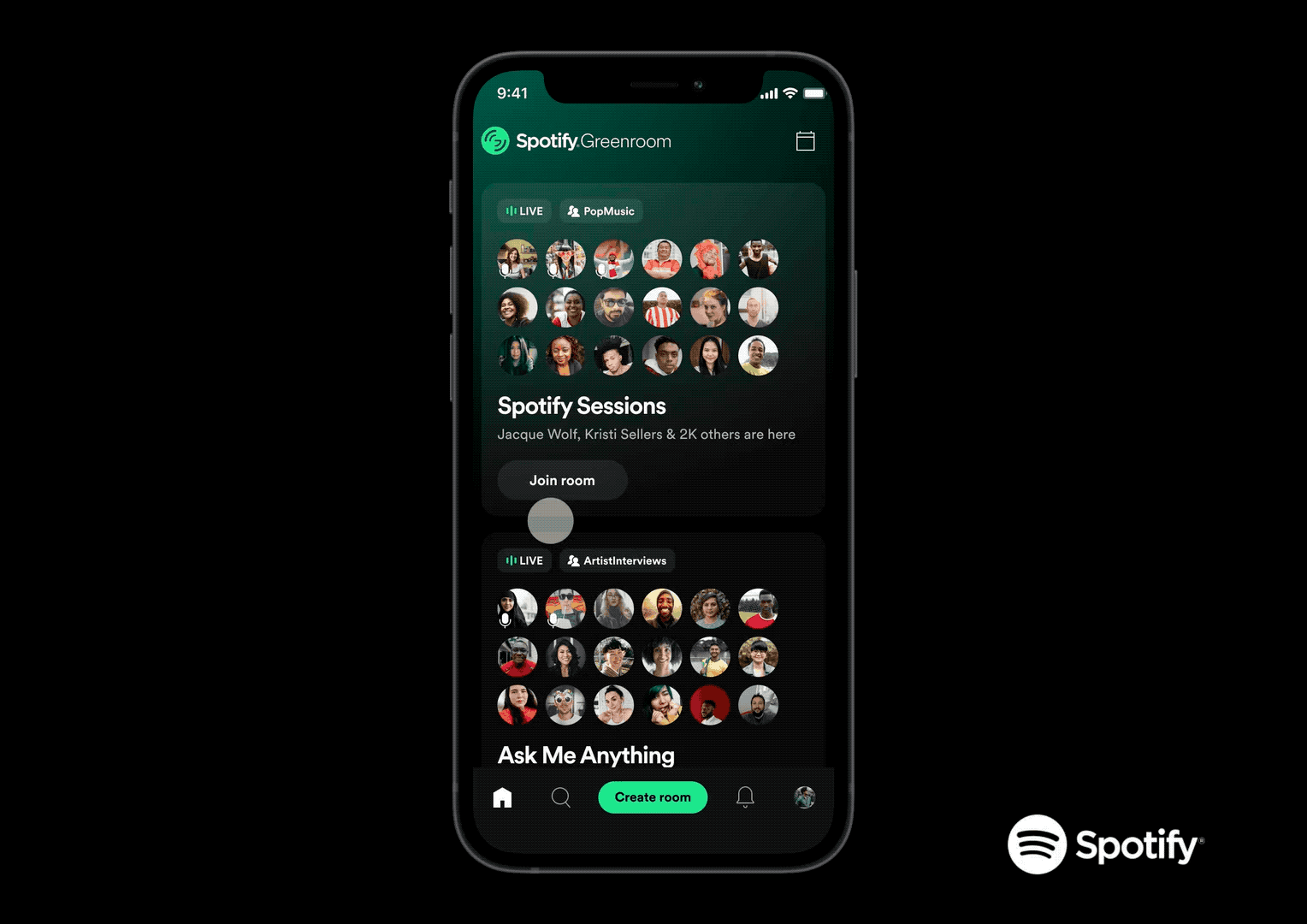 ---
Search for upcoming rooms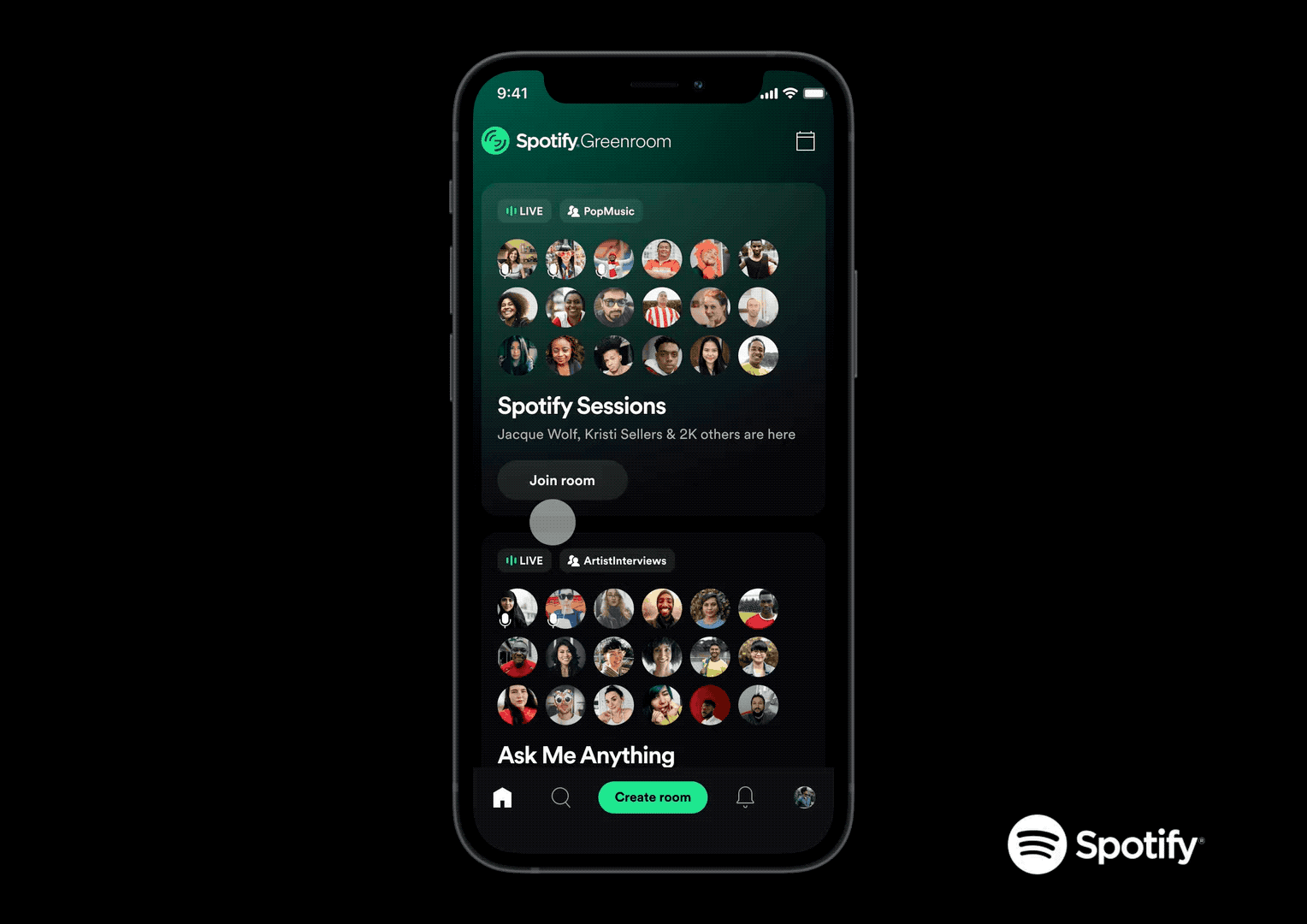 ---
Join a room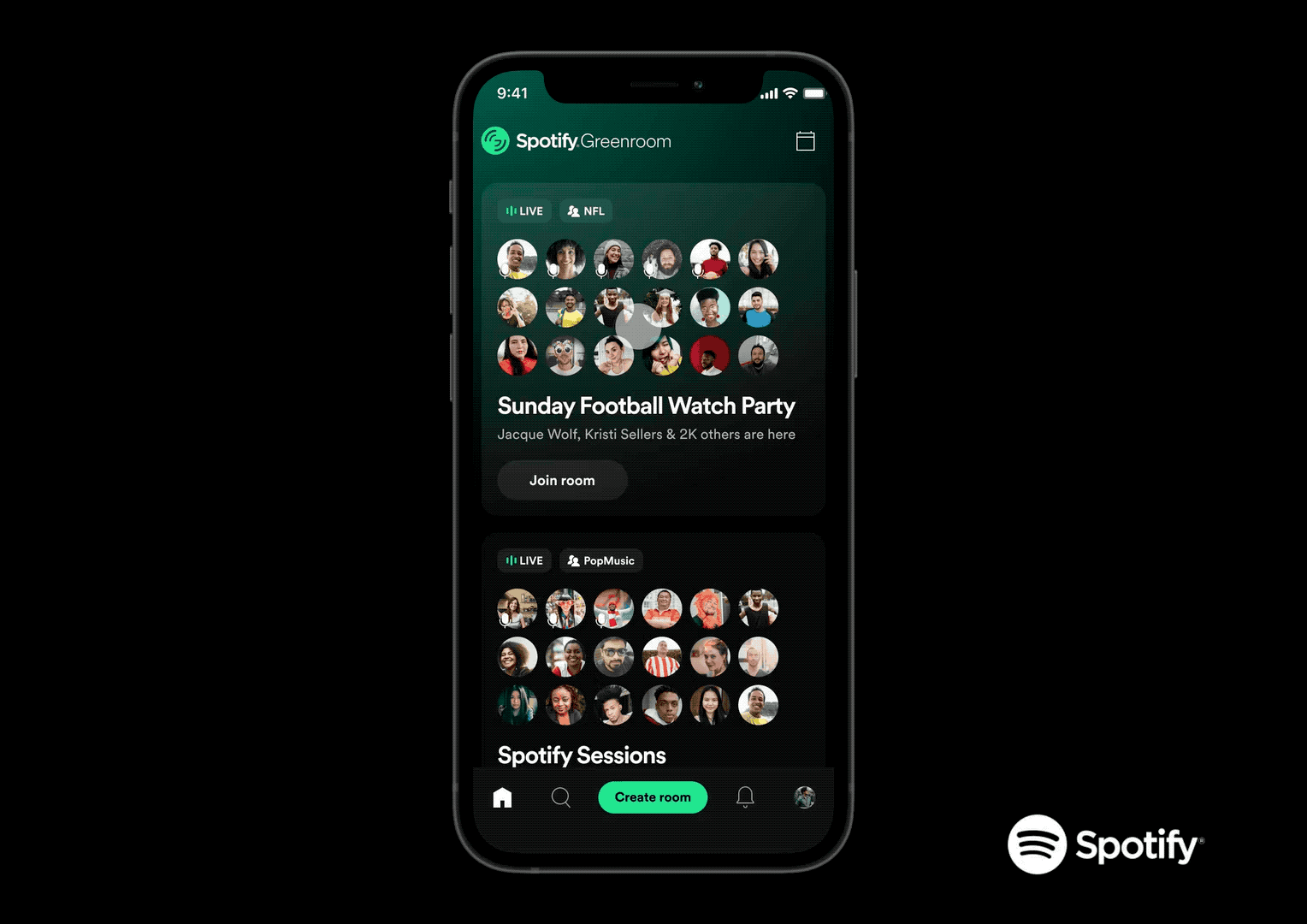 ---
And even create a room.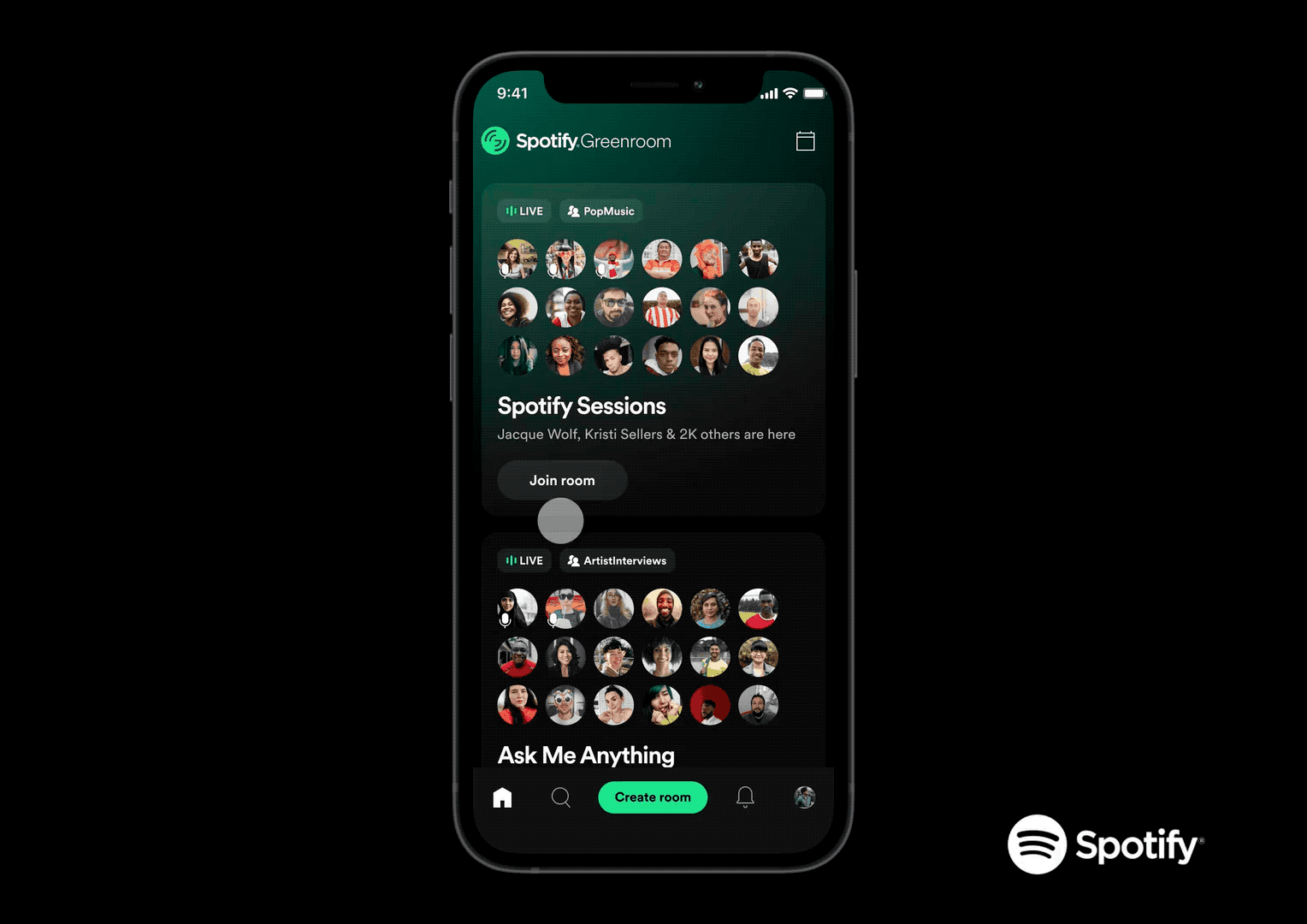 ---
Spotify will continue to evolve Greenroom as creators and listeners jump on board, plus bring new programming to the platform from topics like music, culture and entertainments, in addition to the sports content Locker Room has been known for. To help live audio creators monetize their work, Spotify will be launching a Creator Fund, open later this year. Creators interested can sign up here today.
Find more information on Spotify Greenroom and download the app here.