How to fix Spotify freezing
Image Credit: Spotify
What simple steps can fix issues such as Spotify crashing or not playing music?
Is Spotify acting up? Here's a list of common fixes for any issues you may be having with the desktop, web or mobile app.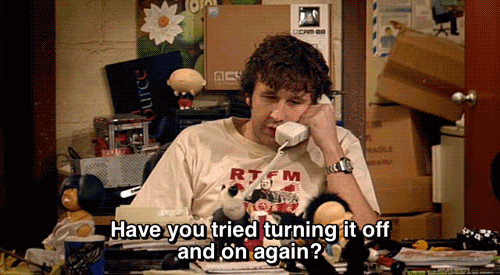 Check if Spotify is down
Head to @SpotifyStatus on Twitter to see if there are any ongoing issues on Spotify's end.
---
Restart the Spotify app
Don't just minimise the app, ensures it's properly closed from the Dock (Mac), System Tray (Windows) or app switcher (mobile), by right-clicking the icon or swiping the app away.
---
Log out and back in again
Desktop
Click your name in the upper right corner, then click Log out.
---
Mobile
To log out of the mobile app, click the cog in the top right, then click LOG OUT.
---
Update the app
There could be an issue with an outdated version of Spotify you're using.
Desktop
When a desktop update is available, a blue dot appears next to the menu button in the top right. Click the menu button, then click Update Available. Restart Now. Spotify will take a moment and restart with the latest version.
---
Mobile
Most mobile app updates happen automatically, but you may have to manually trigger an update in some cases. Head to your app store to check for updates to Spotify.
---
Close any other apps you're not using
Apps running in the background can be sipping away at valuable processing power or be using too much RAM. Quit all of the applications you're currently not using. Alternatively, restarting your computer or phone can help clear any background processes.
---
Reinstall the app
Uninstall or delete Spotify, then redownload and install the app. Click here to redownload the latest version for your operating system.
Mac
To remove applications from a Mac, simply locate the application in Finder, right-click, then choose Move to Trash.
---
Windows
Click the Start icon, then search "uninstall", click Add or remove programs, then search for and Uninstall Spotify.
---
iPhone
Find Spotify, then hold your finger on the app until Remove App appears
---
Android
Find the app in Settings and tap uninstall.
---
Try a different device
Try to replicate the issue on another device or the web player. If you're unable to, it's likely an issue with your device.
Check your device is supported and up to date
Your device should have at least 250MB available memory
If you're listening on desktop, check your firewall isn't blocking Spotify
---
Check Spotify's troubleshooting page for more issues, or Tweet @SpotifyCares if you can't find your issue.