YouTube launch Creator Music to all YPP creators in the US
YouTube Creator Music is now available to all US creators in the Partner Program. Start using popular music in your monetized videos today!
Announced in September, Creator Music allows creators on YouTube to use popular, copyright-protected music from high-profile artists and still monetize videos, via paid licences or a revenue share model. In October, we got further details on how the Creator Music library works, with information on licence types.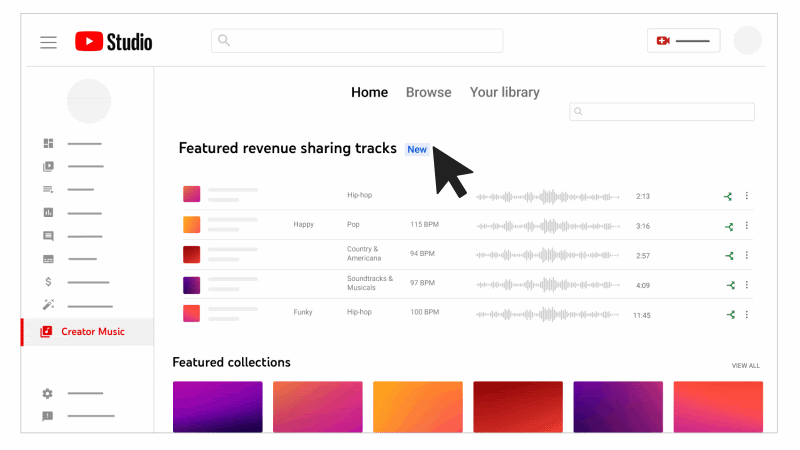 ---
Previously for YPP creators, using copyright-protected tracks would send all of the ad-revenue generated by the video to the music rightsholder. Creators looking monetize videos would be required to use royalty-free music or work with the rightsholder/third-parties to licence the track externally.
US-based YPP creators can find Creator Music in YouTube Studio here.
Announcing the launch, a YouTube Help page says YouTube hopes to expand the feature to more countries. The latest information can be found in this thread.
We have great news — Creator Music is now available for all monetizing creators in the U.S!

We hope you all are excited to try out Creator Music as a way to use popular music in your long-form videos without missing out on revenue.

We'll keep you posted on expansion plans for Creator Music outside of the U.S. with an update here as soon as we have more info.

If you just got access, try Creator Music today!

Jensen, YouTube
---
YouTube recently answered some frequently asked questions on the Creator Insider channel, including: What happens when a licence expires? What determines a song's licence price? How is revshare calculated? Can I make my music available on Creator Music? What's going to happen to the Audio Library?
---
Head to RouteNote to upload your own music to YouTube's Content ID system, free of charge!