Clubhouse adds a new Music Mode with improved audio quality in stereo
Image Credit: Clubhouse
Boost the quality of your music streams and jam sessions on social audio app Clubhouse with their new Music Mode.
Clubhouse have introduced two new features, one of which is very exciting for musicians and music lovers.
Music Mode
If you use Clubhouse to work on and build tracks with band mates, host jam sessions, or demo new songs, you'll want to sound your absolute best. Music Mode is a new option with stereo sound, above High audio quality. To make the most of Music Mode, hook up an external USB microphone or mixing board.
To enable Music Mode when speaking, tap the three dots in the top right corner, tap Audio Quality, then choose Music. Listeners will hear great sound quality with stereo sound when listening on headphones, speakers or just their phone. Stereo sound will also be enabled on Clips, meaning snippets shared of those recording with Music Mode will sound great after the fact.
Clubhouse haven't shared any bitrate numbers, but we welcome the improvements all the same. You will be able to find rooms hosted by Axel Bomani, Tom Newman (not me) and more in Music Mode this week. Music Mode will roll out on iOS first, with Android as a "fast follow".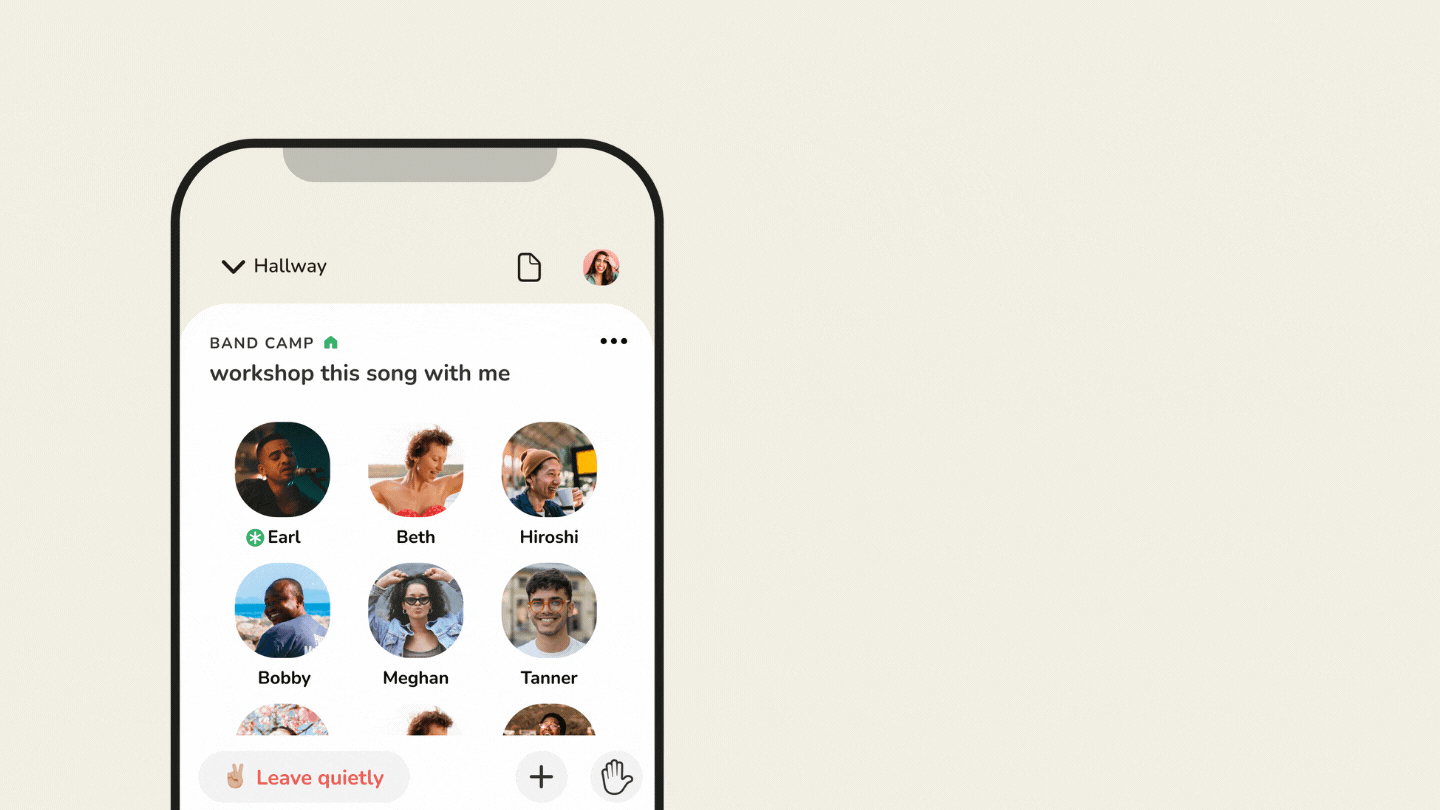 ---
Updates to Search
Clubhouse are improving search to make it easier for users to find their favourite creators, clubs and rooms. Along with improvements under the hood, Clubhouse are also moving the search bar to the top of the hallway for easy access and you can even wave at friends right from search.
To find the search bar, simply scroll to the top of your hallway. As with Music Mode, these updates will come to iOS first, with Android coming soon.