iHeartRadio Talkback: How to send voice messages directly to shows and podcasts
Image Credit: iHeartRadio
iHeartRadio introduce Talkback for stations and soon podcasts, a feature that modernizes traditional radio call-ins.
American freemium broadcast, podcast and radio streaming platform iHeartRadio hopes to make stations and podcasts more interactive and engaging with Talkback. The new feature allows listeners to simply tap and talk to send 30-second voice messages to their favourite DJs and will come to podcasts in early April. Send song requests, participate in on-air conversations or even influence future podcast episodes. Your recording is instantly sent to the studio and can be played in front of millions of listeners.
We've previously seen similar interactive features, with polls and Q&As introduced to Spotify podcasts last year.
The feature is available now on participating live radio stations on the iHeartRadio app for iOS and Android. Simply update the app or download here. Follow iHeartRadio's steps below to use Talkback:
Navigate to a participating Live Station
Tap the microphone button and record a voice message up to 30 seconds (First-time users may be required to grant microphone access)
Select "Try again" and repeat step 2, or select "Send"
Voice recording is instantly sent to the station!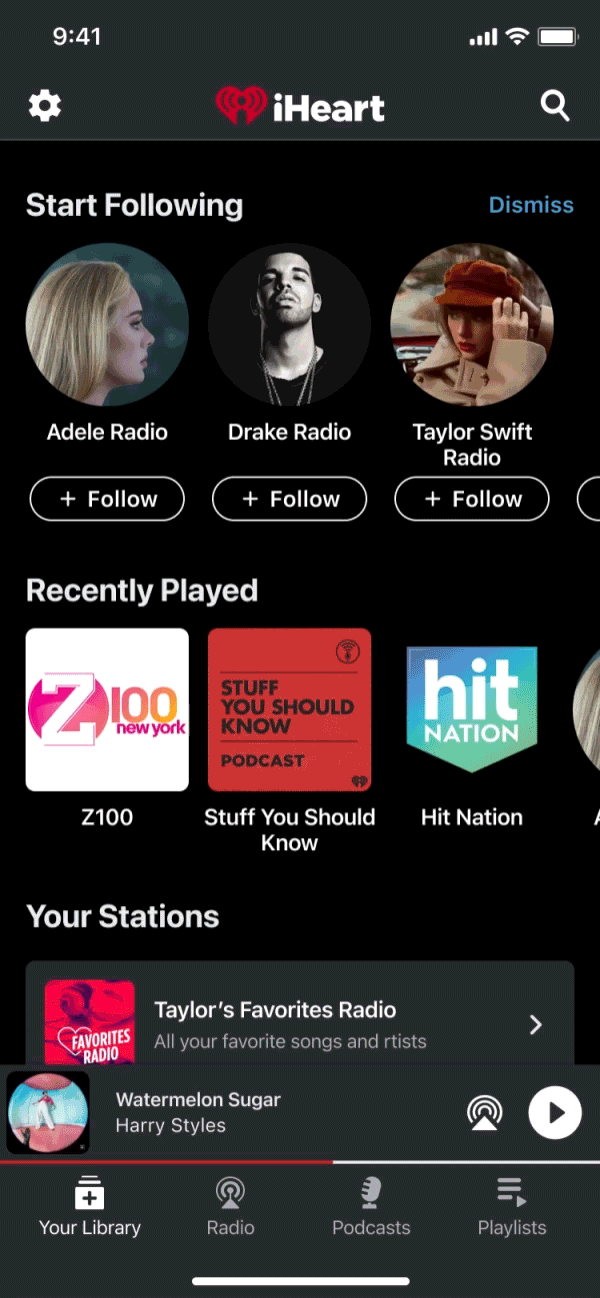 ---
We're excited to give listeners a truly groundbreaking new way to engage with their favorite iHeartRadio hosts and personalities. Talkback is a direct line for our listeners to connect, join in the conversation and help shape what you hear across iHeart platforms like never before.

Chris Williams, Chief Product Officer, iHeartRadio
---
Did you know you can upload your own music to iHeartRadio for free with RouteNote? Click here to learn more.