The benefits of YouTube Shorts (and other short-form platforms) for independent artists
YouTube Shorts is helping artists increase their subscribers and audience, encouraging listeners to become long-term fans.
Global Head of Music at YouTube, Lyor Cohen, recently put together a piece about how YouTube Shorts is contributing to artists' increased success across all video formats on YouTube. The video platform is in the unique position of offering long-form videos, Shorts, livestream and more.
According to Cohen, short-form videos are helping artists nearly double their reach.
"In January 2023, fan-created Shorts increased the average artist's audience of unique viewers by more than 80%."

"In January 2023, artists active on Shorts saw more than 50% of their new channel subscribers coming directly from their Shorts posts on average."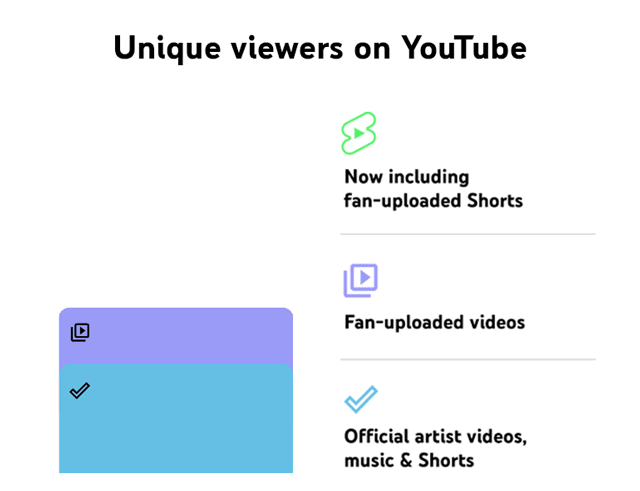 ---
YouTube Shorts are "generating 50 BILLION daily views as of December 2022". Take the following case studies from YouTube.
Rema & Selena Gomez's new single "Calm Down" was uploaded in September last year, attracting 60 million unique viewers to their official music videos and Shorts. After fans uploaded Shorts featuring their track, viewership increased by over 500%, up to 350 million unique viewers in January.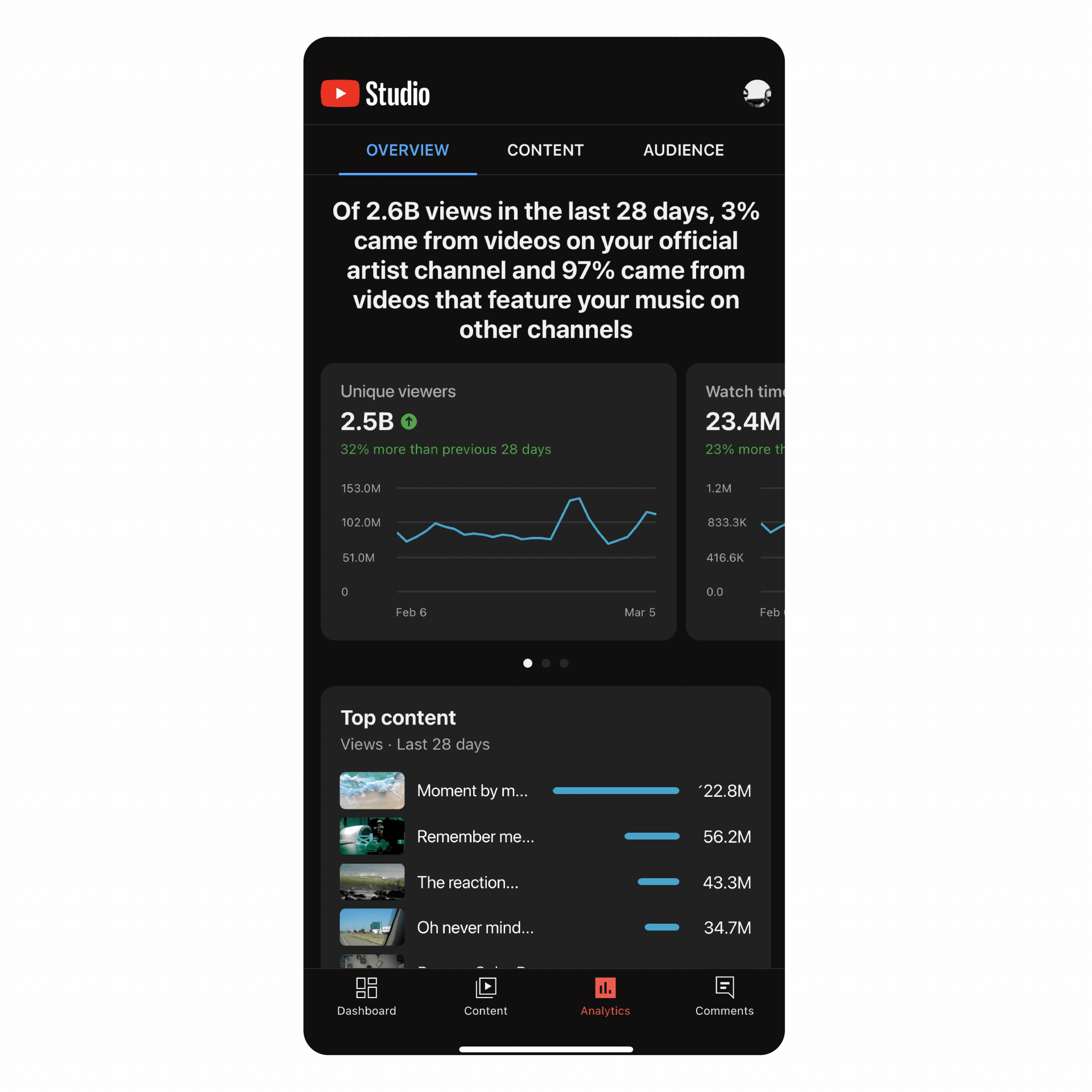 Oliver Tree uploaded 20 Shorts and 4 long-form videos around his new single "Miss You", increasing his channel's monthly viewers from 6 million to 75 million in just over 4 months. Fans brought in another 1.8 billion views in January by uploading Shorts.
YouTube are making it easier for artists to monitor these statistics. 'Analytics for Artists' are including fan-uploaded Shorts in the Total Reach metric, in addition to official content uploaded by the artists and long-form videos uploaded by fans. Total Reach now shows how many people your music is reaching across all formats on YouTube.
You'll also now find a New Songs section in Analytics. This shows how fans are listening to your music or creating with it across all formats. Find Shorts Best Practices for Artists and Labels from YouTube here.
While Cohen claims these successes are down to YouTube Shorts, it's worth remembering TikTok beat YouTube in download, consumer spend and monthly active users in Q1 2023.
---
Utilise short-form video platforms, create the next viral sensation and build your new fan base by uploading your own music to YouTube Shorts, TikTok and Instagram Reels for free today!