YouTube's mobile app receives an update with streamlined controls
The latest update to the YouTube app refreshes the mobile video player with new features, a simplified look, rearranged buttons and more responsive controls.
The closed captions button and autoplay toggle have moved to the player, rather than hidden under the three verticle dots menu in the upper right corner or beside Up next respectively.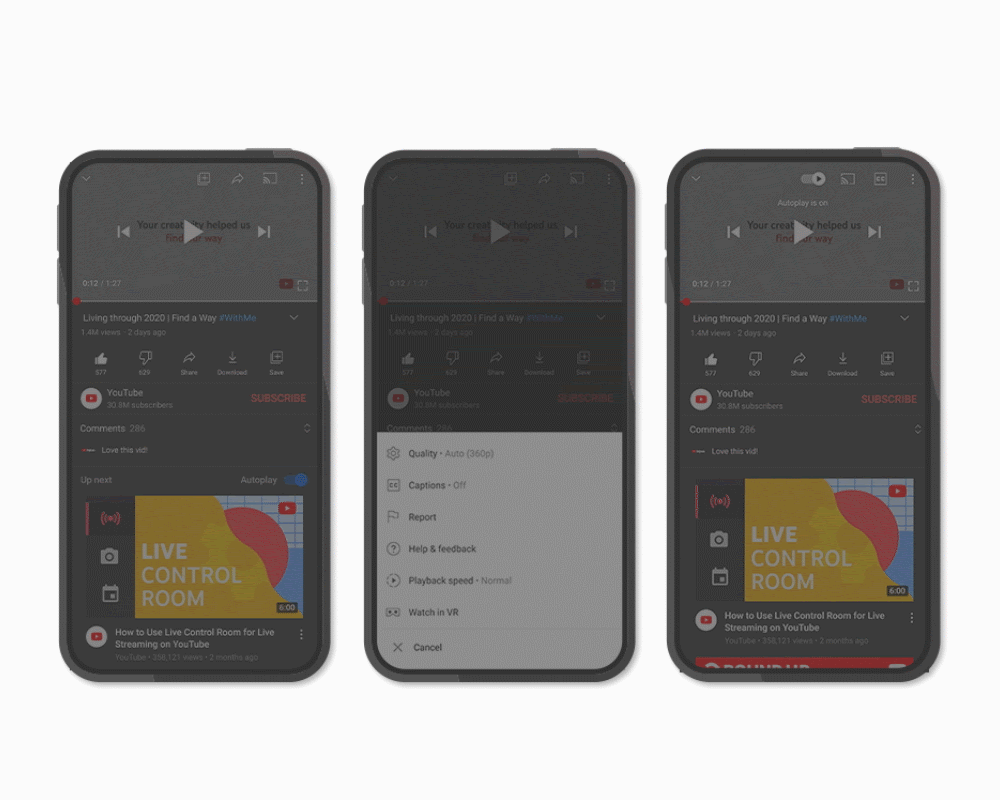 ---
Full screen can be entered by swiping up and exited by swiping down. This is a feature I'm glad to see, as pinching to enter and exit full screen mysteriously disappeared for me when upgrading phones last year. You can always simply rotate your device, however my phone mostly lives with portrait orientation lock on.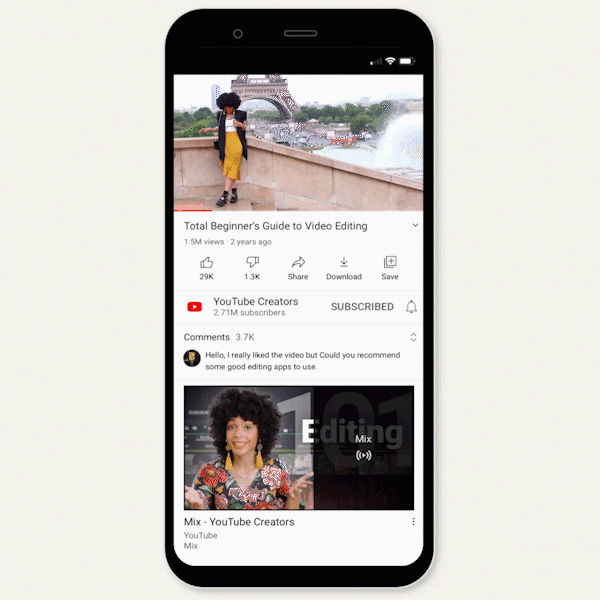 ---
YouTube on mobile will now offer suggested actions such as prompting you to rotate your device for full screen or play videos in VR if it thinks you'll have a better experience. More suggested action should be added later.
---
A minor update for sure, but some helpful features nevertheless. These join video chapters added earlier this year.
The update has started rolling out today. While an update was available for me today, the new features are still missing on my iPhone. I did however notice new 4K options are available for me on YouTube for iPhone recently, letting me playback videos in 2160p and 1440p. While my phone isn't 1080p, it's nice to have less compressed videos.