'Your News Update' personalised local audio news briefing is coming to Google Podcasts
After launching Your News Update on Google Assistant last year, Google is bringing this personalised news feature to their podcast platform.
Podcasts are currently growing more than ever, with news as the fastest growing category. Google want to help you find local news personally relevant to you. Google's alternative to Alexa's Flash Briefing, Your News Update intelligently scours the web for personalised audio news stories based on your interests, location, user history and preferences across Google products. The feature launched in Google Assistant last year, now Google are bringing the feature to Google Podcasts in the US, as well as improving the currently Google Assistant feature.
To access in Google Podcasts, head to the Explore tab and subscribe to Your News Update. Google will provide a mixture of tailored short news stories be it politics or music reviews for example.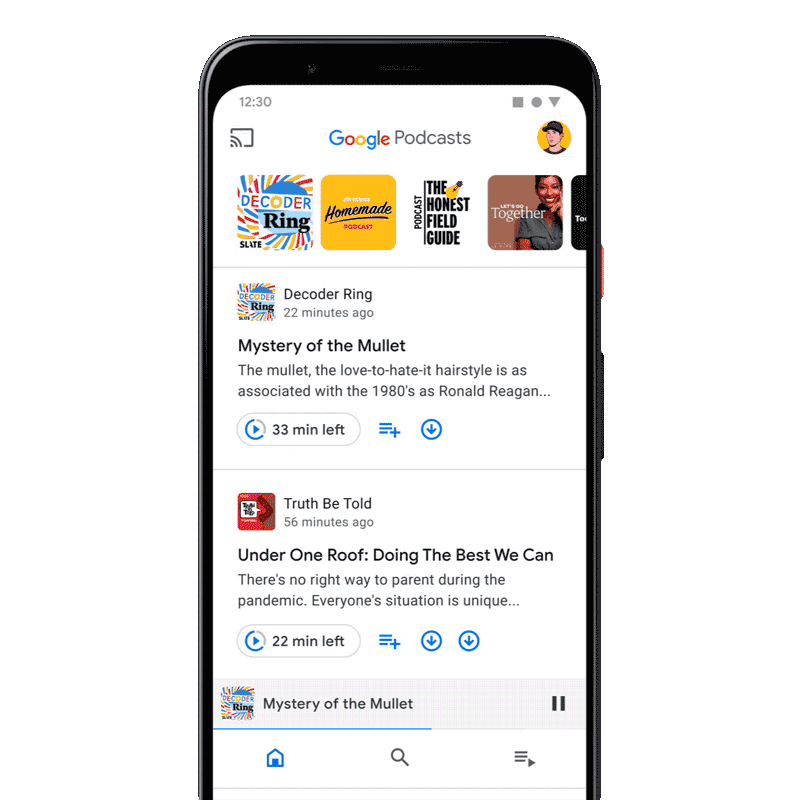 Google describe how they personalise news to specific listeners: "To start, we analyze what's being said within a given audio file, then apply machine learning techniques to understand how the people, places and things in this story link together and relate to a particular person's interests." From this data, Google form playlists with a variety of local and national news stories. Google state how important local news is currently, with COVID-19 affecting different areas and election season coming up.
Google Assistant's Your News Update feature is getting a few upgrades too. You can now ask the Assistant on your Nest smart speaker "Hey Google, play local news" or "Hey Google, play news about [your city]," for a mix of native audio and text-to-speech news stories. Text-to-speech has new natural sounding voices: "This new voice model was trained on reading longer segments of text and goes beyond just reading words out loud by incorporating voice pitch, sound length and stress on certain words and syllables."